Coastal wetlands have an important role to play in the fight against climate change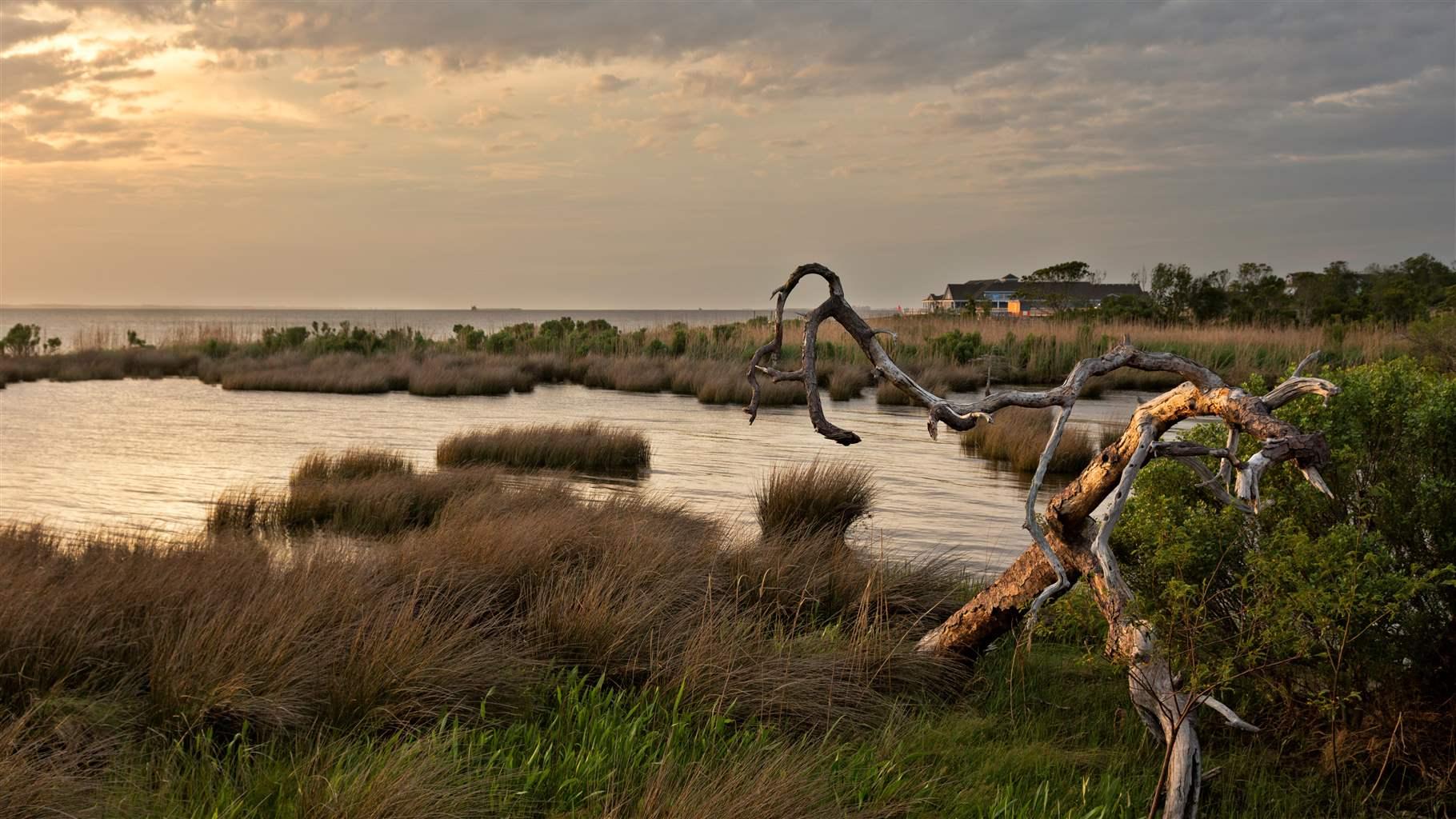 Coastal wetlands, long recognized for their importance to local livelihoods and biodiversity, are also important natural carbon sinks. Mangroves, salt marshes and seagrasses, known collectively as "blue carbon" ecosystems, are particularly good at removing carbon dioxide from the air and surrounding waters. Despite occupying less than 2% of the ocean, coastal wetlands store around 50% of all carbon known to be buried in global ocean sediments. These habitats also provide a myriad of other benefits, including protecting coastal communities from the full impact of storm surges, flooding, sea level rise, and other climate change threats.
Countries and states increasingly view their blue carbon ecosystems as nature-based allies in the fight against climate change. The latest report from the United Nations Intergovernmental Panel on Climate Change (IPCC) entitled "Climate Change 2022: Impacts, Adaptation, and Vulnerability" paints a grim picture and urges nations to accelerate their efforts to reduce vulnerability to climate risks, as well as to drastically reduce emissions. . The report, authored by more than 270 leading experts from 67 countries, analyzes the feasibility of various climate adaptation measures and highlights the ability of coastal wetlands to protect against coastal erosion and flooding.
However, the report notes that to be most effective, these ecosystems need enough space to expand or migrate inland and warns that as sea levels rise, coastal wetlands such as salt marshes are at risk of being flooded and converted to open water. This would render them unable to store carbon or provide their other important benefits. To survive, wetlands must have enough space, free from barriers such as roads and levees, to migrate and avoid being overtaken by the ocean.
State efforts
Protecting and restoring salt marshes, and creating space for them to move inland away from rising seas, are ways in which countries and states can ensure the persistence of salt marshes in the face of climate change. In the United States, the South Atlantic Salt Marsh Initiative, a collaboration between several southeastern states, the military and coastal communities, including the Gullah/Geechee Nation, is working to protect one million acres of marsh salt flats stretching from North Carolina to northeast Florida. The region is home to over 5.8 million coastal residents. Through the creation of a collaborative conservation plan, initiative partners aim to advance targeted restoration projects, conserving adjacent open lands to allow salt marshes to migrate as sea levels rise , and coordinated, forward-thinking transportation and development efforts that minimize impacts on coastal wetlands.
And other US states, particularly Oregon, California, Louisiana and North Carolina, are at the forefront of measuring the carbon storage capacity of their salt marshes and other areas. coastal wetlands and their integration into natural and working land strategies to help achieve state greenhouse gas reductions. Goals.
Coastal wetlands in national climate plans
Like US states, countries around the world can also look to their salt marsh habitats to strengthen coastlines against the effects of climate change. Including salt marshes in their Nationally Determined Contributions (NDCs) under the Paris Agreement can complement ambitious efforts by nations to reduce greenhouse gas emissions and support adaptation efforts. Belize, Costa Rica and Seychelles, among others, have made significant commitments to protect and restore coastal wetlands such as mangroves and seagrasses as natural solutions to climate change in their recently updated NDCs. These commitments, which are based on sound science and are the result of collaboration between national governments, national NGOs and universities, and local and international experts, set the stage for including these ecosystems in national gas inventories. greenhouse and integrate the conservation of coastal wetlands. in coastal and marine spatial planning efforts.
Protecting and restoring coastal wetlands such as salt marshes provides an opportunity to integrate nature-based solutions at state and national levels. The latest IPCC findings make it clear that governments around the world must act now to protect coastal wetlands and create space for them to migrate inland to maintain their substantial climate benefits. As states and countries assess the role of various ecosystems in combating climate change, conserving salt marshes and other coastal wetlands stands out as a way to protect shorelines, store carbon, maintain biodiversity and support local communities.
Alex Clayton is Senior Associate of The Pew Charitable Trusts Marine Life Conservation Project in the United States, and Emily Owen is Project Manager for Pew's Coastal Wetlands and Coral Reef Protection Project.