Digital entrepreneur shares five post-crisis internet marketing trends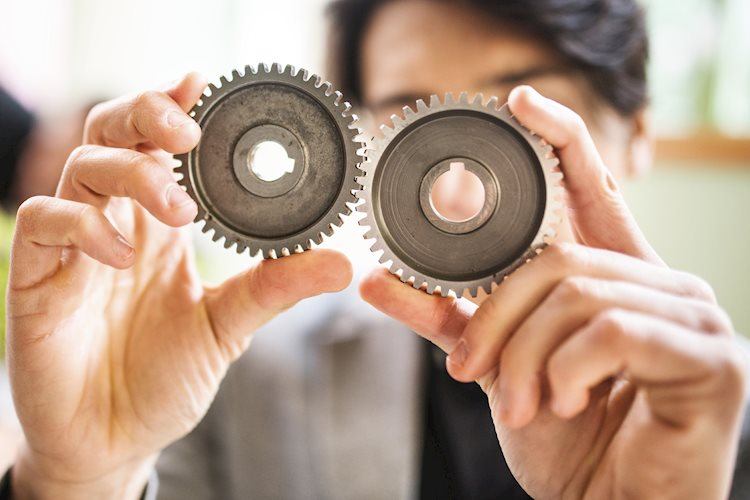 According to Denis Lagutenko, who is a serial entrepreneur with two digital companies operating internationally under management, the main symbols of the post-pandemic of online marketing are both E's – economy and efficiency. The first involves the automation of all existing processes and the second is targeted advertising.
This article describes the newest technologies for hearing analytics and content production, which the founder of digital agencies AdsProfit and ADSbase plans to implement, as well as expanding the capabilities of already existing services to help global brands grow. promote.
Remarketing
During the Covid-19 pandemic, the digital world has seen its reach steadily increase and its overall social media advertising effectiveness improve (reactions, comments, adding items to baskets, etc.). At the same time, the number of conversions has decreased (filling in online forms, purchases and orders). This made the total search volume high, but still ineffective.
Since March, according to data from online advertising agency WordStream, Facebook and Instagram have seen a 12-14% monthly drop in cost-per-thousand (CPM) rates. One of the recent surveys conducted by Econsultancy and MarketingWeek between marketing managers in the United States and Great Britain reveals that more than half of marketing budgets have been frozen while half of new campaigns have been postponed indefinitely .
What the World Federation of Advertisers (WFA) said in May, nearly 90% of the largest transnational corporations have also delayed their campaigns. But the WFA also predicted that sooner or later they will return to the game, causing market prices to soar again.
Denis notes that since the advent of the pandemic, all key companies, marketing systems and databases have already started to actively process the information collected. Thus, they segment and identify the viable audience in order to test various remarketing opportunities mainly concentrated around Google and Facebook. The prospects for dynamic remarketing systems based on AI technology and machine learning look bright in the near future, especially as their functionality is constantly evolving.
Expansion in the form of new partners
From his professional observations, Denis indicates that the advertising economy is forcing more and more companies to create mutual alliances and collaborate with different marketing systems. Using your own audience to promote related or similar goods and services is a great way to improve efficiency, reduce advertising costs, and earn commissions.
The companies most affected by the current crisis share their customers with companies from other spheres by displaying external advertisements on their websites. In addition, traditional internal CRM systems can gradually evolve into Data Management Platforms (DMP), which collect extensive anonymous data using cookies.
The current implementation of DMPs increases cost per action (CPA) rates up to 46% and ensures a 15% increase in sales. A few DMPs combined with each other create fully customized Customer Data Platforms (CDPs), which allow systematizing and segmenting any audience based on addresses, phone numbers and devices, as well as online behavior. users.
Lagutenko is convinced that this represents a tremendous opportunity both for the exchange of data between advertisers and the application of innovative marketing instruments, including the optimization of advertising campaigns and dynamically created advertising media in accordance with the descriptions of the hearing groups displayed in real time.
Automation of content production
As personalized advertising offers deepen, manual methods of creating, editing and delivering content are being forgotten. What really appeals to the players in the advertising market is the Dynamic Creative Optimization (DCO) technology, which makes it possible to display creations adapted to different audiences.
With DCO instruments, creators can automatically produce multiple versions of the same banners, advertisements, and other forms of content with various design solutions and languages. Along with this, they benefit from the ability to change prices and specials in real time. Given the strong demand for targeting, this will allow companies to make substantial savings on payment for creative services, explains Denis.
Improving DCO technology as a short-term priority will significantly contribute to the automatic production of variable ads for multiple product lines at once. No more manually creating ad media for separate audiences, reducing high design costs.
Increase in the number of shares in the sales funnel
Lagutenko points out that quarantined users were not only engaged in internet browsing, but also improved their experience. So-called "conscious" consumption has gone from something elegant to a real necessity. After people observed the changes appearing in brands' advertising policies, they made their decision and developed their preferences consistent for years to come. Over 80% of customers assume that the experience created by a given brand is of the same importance as its product or service. Edelman Trust Barometer 2020 has found that 65% of internet users consider the behavior of brands in response to the pandemic to be of the utmost importance when choosing them in the future.
This is exactly why the impact of complex marketing solutions on the sales funnel will be crucial for all kinds of products and services. The pandemic has formed a new type of user who not only enters the names of desired products into the search engine, but also asks additional questions and uses keywords. This phenomenon will lead to revolutionize SEO promotional strategies as well as the overall marketing policy of the majority of companies.
Now, at the heart of the sales funnel, there is a way that drives sales themselves due to the high quality content and engagement campaigns. This path must be automated and targeted while being useful, empathetic and very human. For brands, this means finding the balance between personalization and automation. And in this context, personalization not only defines a simple user demographics, but a unique personality of every customer or buyer.
Adjustment of visual content
The pandemic has imposed certain habits that people could not give up anytime soon. And these trends concern the perception of commercial advertising.
Research from creative company Pattern89 involved more than 1,100 brands and advertisers working with Facebook and Instagram to fully understand the creative changes underway in real time. After they processed over 150 million commercial ads with the help of AI, some curious information was received.
The number of advertising media on Facebook and Instagram where people kiss, shake and hold hands is down 27.4%. Instead, the models are shown on their own.
As for pictures and videos showing the process of washing the face and hands, the amount of postings has increased. The same goes for advertising media with multiple variations on the theme of pure water, splashes and water jets.
The number of ads including the words "sport" and "fitness" also increased from 5.7% to 21%. At the same time, the number of travel images (depicting planes, luggage, etc.) fell 8% in March and continues to decline.
Electronics (computers, smartphones, televisions) appear in 39% of commercial advertisements. The trend, as Denis points out, is a result of both the sales of these specific products and the overall increase in gadget use during the lockdown.
The display of pictures and videos illustrating the home environment that had become boring for users who had to comply with self-isolation fell by 20%, while the number of inspiring landscapes and videos of landscapes soared. arrow. Along with this, in the headlines of social advertising there were more words similar to "rest" and "sleep".
Conclusion
According to various forecasts, by 2025 the e-commerce sector will account for 30% of all retail sales. And the role of digital marketing will only grow. That is why Denis pays great attention to the need for change and recommends taking into account the aforementioned trends while developing a modern approach to advertising and promotion.