Grant Awarded to Expand JWCC's Computer Networking Course | daily city gate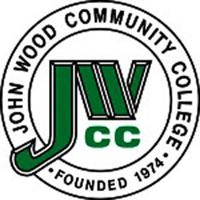 QUINCY, Ill. – The Illinois Manufacturing Center of Excellence (IMEC) has awarded eight Future of Illinois Fellowships to professors from Illinois universities and community colleges. These grants, with a total investment of more than $650,000, will engage faculty on innovative solutions to prepare for the future of Illinois manufacturing. IMEC recently announced that one of these eight faculty scholarships has been awarded to David Hetzler, Dean of Career and Technical Education at John Wood Community College (JWCC).
Hetzler's proposal outlines an extension of the JWCC's two-hour Fundamentals of Networking – CSC 163 course. This course is currently not required for students enrolled in the college's manufacturing and electrical programs. Once upgraded, the course will be worth three credit hours, align with local manufacturing and industrial networking needs, and become a required course for JWCC students in manufacturing and electrical .
Further development of the course will focus on all aspects of cybersecurity, particularly as they relate to industry and manufacturing in the JWCC community. New course topics may include, but are not limited to: firewalls, intrusion detection and prevention; basic network phishing and scams; comply with industry regulations.
Manufacturing advisory boards will be solicited for specific course content to ensure that the content matches industry needs.
"JWCC is in the Midwest Economic Development Region, which has a heavily manufacturing-based employment sector," Hetzler said in its proposal. "The addition of cybersecurity courses will further strengthen computer networking/technology degrees and certificates, which will translate into more career path opportunities in the manufacturing sector. The U.S. Department of Labor predicts employment for cybersecurity analysts to grow 33% between 2020 and 2030, placing it among the fastest growing jobs in the nation.
When asked to deliver a statement on IMEC's ​​Future of Illinois grant program, IMEC President David Boulay, Ph.D. said, "We are thrilled with the innovative solutions the Illinois Academia presented to help Illinois manufacturing embrace the future of manufacturing. . From developing our rural workforce to data analytics, sustainability and cybersecurity, these grants have incredible potential. »