Online Business Tips, Tools, and Ideas for Internet Marketing Success Today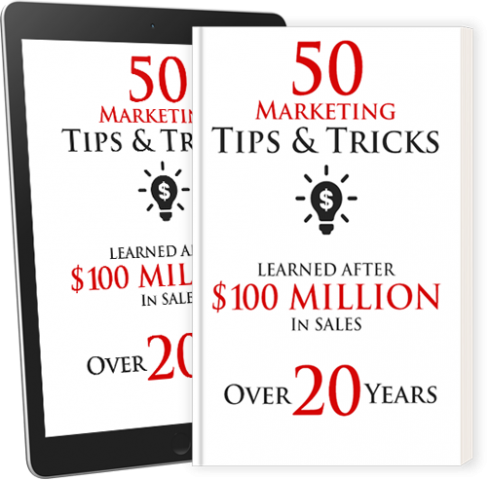 Union City, United States – September 8, 2022 —
WorkingWithWalter.com offers a free tip sheet to help online and offline entrepreneurs and business owners cut through the clutter and address the most important aspects of running a successful business. The tip sheet contains 50 proven marketing tips and tricks from top marketing experts that were learned after 100 million dollars in sales over a 20 year period.
This tip sheet can be found and downloaded at the following link, https://workingwithwalter.com/ebook.
Here are some of the most effective tips:
Group your services together to create a "package".
Make premium offers or do it for you and charge a premium price by adding more stuff to it or bundling products that give more value. These improved products offer the possibility of enjoying higher prices and better profit margins.
Have a loyalty program.
Consider outsourcing other offers and services that can be sold alongside your existing products and services.
Offer limited-time offers that create a sense of scarcity and encourage people to buy. Use email to constantly remind people of the upcoming deadline, as most sales happen on the last day towards the end.
Asked about the reasons for the tip sheet, Walter, Implementer of WorkingWithWalter.com, said, "This tip sheet is a handy, one-stop reference guide. It consists of a collection of proven business ideas. Each of these ideas is designed to inspire creativity where needed and sharpen almost any business goal. »
The Tip Sheet, with its full assortment of 50 business tips and tricks, is free and available for immediate download at the following link. Managers and owners of online and brick-and-mortar businesses are encouraged to share this advice with others who find this information helpful. All questions can be answered by going to the following link, https://workingwithwalter.com/ebook. and by filling out the contact form.
Contact information:
Name: Walter
Email: Send Email
Organization: WorkingWithWalter.com
Address: PO Box 769, Union City, NJ 07087, USA
Website: https://WorkingWithWalter.com
Build ID: 89081288
If you detect any problems, problems or errors in the content of this press release, please contact [email protected] to let us know. We will respond and rectify the situation within the next 8 hours.
COMTEX_413967888/2773/2022-09-07T23:05:37