Teenager Weaver Gets Nationwide Recognition for Computer Networks | Weaver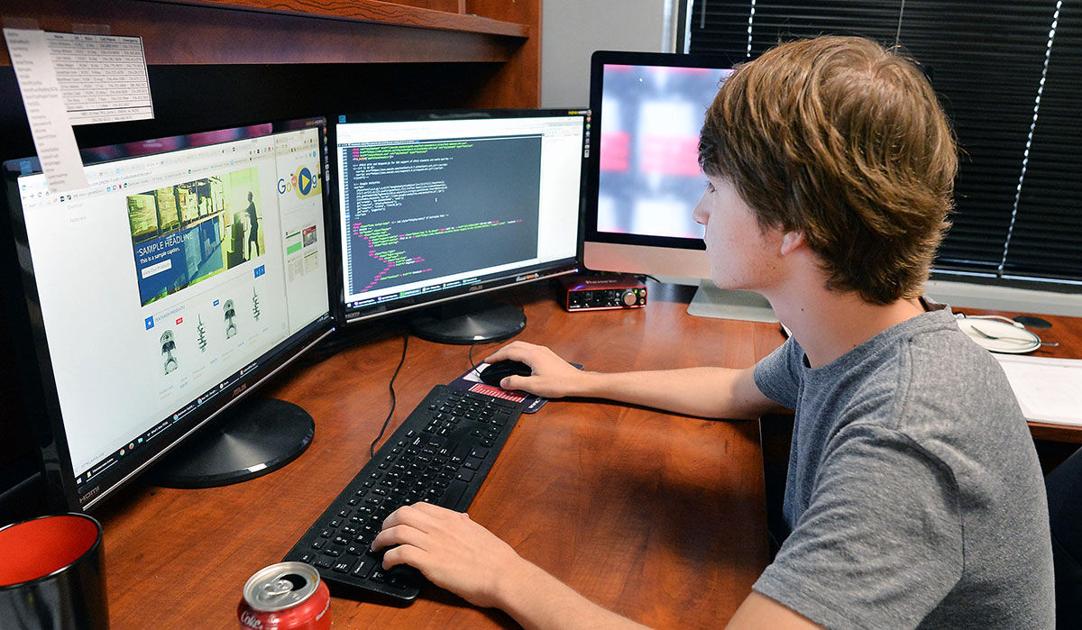 The 15 meters of cable that runs from Garrett Dothard's bedroom and through his parents' house to the family's internet modem is not optimal, the 18-year-old said recently.
This is necessary for the "plethora of computers" he has in his room. Equipment pours out of this space and into the lower shelves of a hallway closet.
Making computers talk to each other is Dothard's thing. He's good enough at it to place fifth nationally in this year's Future Business Leaders of America competition and conference. The Weaver High School graduate, who will be entering a computer engineering degree at the University of Alabama this month, has placed first in the state-level school group competition in the past two consecutive years.
He trained in the technical field at home, buying gear online and looking for the right deals.
"It's stuff from older models that works really well," said the soft, thin-spoken Dothard.
Now computers and network switches are buzzing around his bedroom, "doing random things," he says, like storing files, hosting games, and connecting printers.
"I like doing it," he says of tinkering with similar projects.
His success in competitions on the subject comes as no surprise to his mother, Angela, who works as an administrative assistant at the Anniston Museum of Natural History.
"It's something he's always done. We're just really, really proud of him, "the teen's mother said.
Her goal was to find activities that cultivate and encourage her interests. "FBLA is one of those things," she said.
Dothard believes that the experience he has gained in the group will give him an edge over the other students. He will be moving to Tuscaloosa for the school year on Friday and his classes will start next week.
"It will be a little advantage, as I am looking for a job or an internship," he said.
The teenager has already landed a job in Oxford as a developer at WideNet Consulting thanks to his knowledge and experience. He mainly worked on applications for smartphones.
"It makes me feel good that my boss trusts me," he said.
For his mother, the oldest son's trip to college is bittersweet: she's sad to see him go, but excited about the opportunities he has.
She expects him to take most of his computer equipment with him.
Besides, she said, "He'll be sitting in his room, waiting for him to come back."
Editor-in-Chief Zach Tyler: 256-235-3564. On Twitter @ZTyler_Star.