The Future of Web Development: 5 Things to Expect in the Next Decade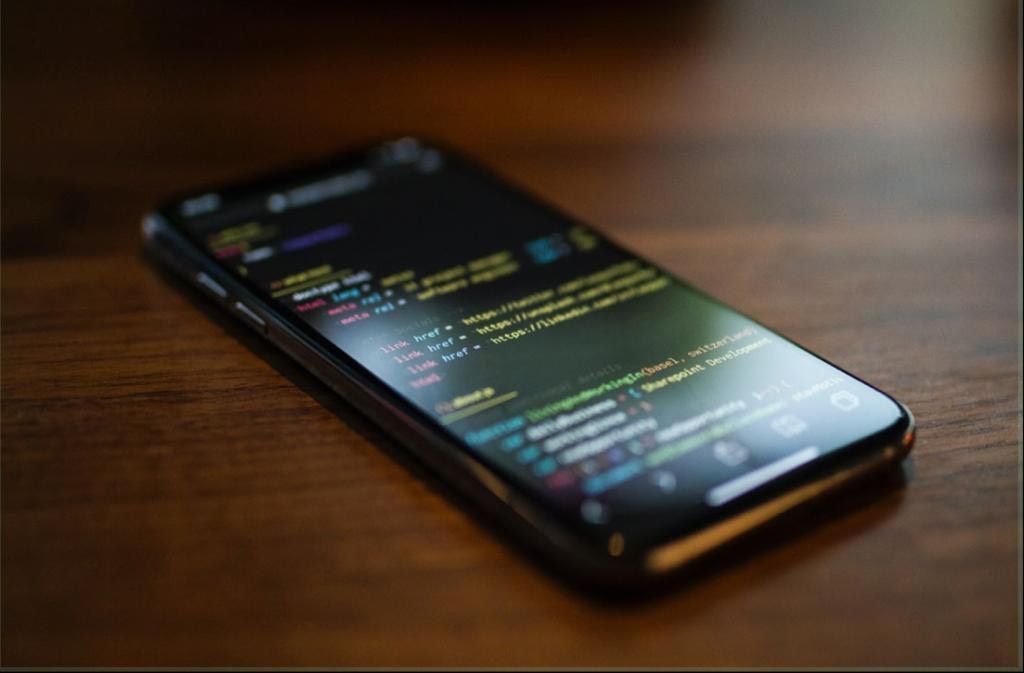 The Internet as we know it today is constantly evolving. It's hard to continue to be successful as a web-based business owner without aligning with the future of web development and making adjustments accordingly.
To put this into context, just over three decades ago, most could only have imagined the level of mobile adoption among internet users. Today, up to 4.32 billion users access the Internet from their mobile phones, requiring developers and businesses to put mobile responsiveness at the top of their priorities when building a site. website.
In the years to come, the Internet is set to become even less recognizable, as are the behaviors of Internet users. To help you adapt effectively, we'll discuss the future of web development and detail the web development trends businesses are using to navigate change. You'll also learn how to position yourself to make the most of these trends.
Most of the trends on this list fall into one or both categories – functional and visual. The first, as you can imagine, is directly related to trends that impact website usability and functionality. The latter relates to the aesthetic appeal of a website.
MotionUI
A little over a decade ago, many developers thought it best to keep a website "clutter-free". Clutter, in this context, referred to media files and fancy animations deemed unnecessary to maintain a website's speed and accessibility on low-end computers that often struggled to process large amounts of information.
In more ways than one, this sentiment is still logical and valid today. You'll often find MVPs only offering the bare minimum required to make their product work until they secure reasonable funding to get their ideas off the ground.
However, in relatively more established businesses, we are seeing a shift from bland, static websites to those built on MotionUI. This becomes possible with CSS changes and standalone libraries that offer unique integrations and animation components. In the years to come, this trend is likely to transcend another possibility in the potentially distant future of web development to become an integral part of any developer's job.
Even on websites today, there are several traces of MotionUI. Some websites mainly use it for simple aesthetic features such as displaying slider images and texts. Like many websites built on the Webflow platform, others make MotionUI the basis of their development, with interactive components and other similar nuances.
While deploying MotionUI doesn't always dramatically improve your site's functionality, it can help retain your users by improving your aesthetics. As a quick tip, consider the efficiency of the development process before following this trend. You can achieve this by choosing the right web development framework. Otherwise, you might find yourself spending more resources building a fancy website than running your business.
Mobile-first web development
Earlier, we referred to the overwhelming number of internet users accessing the web through their mobile devices. Based on this stat alone, it's perhaps safe to say that building mobile-focused websites is no longer in the future of web development and it's already here. But this notion can be limiting because it only takes into account a few parts of the multiple details that go into mobile development. Certainly, mobile responsiveness and app speed have already taken their place and will only grow. But, apart from that, we are witnessing some more changes in mobile website development. An example is biometric authentication, such as fingerprint reading and facial recognition, to access sensitive accounts like banking apps and messaging platforms.
It's not very common among laptop/desktop users, and it makes perfect sense that it's being adopted on mobile instead. Another example of mobile-first website building is using location data to deliver highly personalized experiences to users. This is possible because the average mobile phone user is more likely to activate their location on their phone than on their computer.
Blockchain and Web 3.0 technology
This trend is relatively complex, but it is also one of the most interesting, especially if you are considering a career in web development. It started in the early 2000s with the appearance of cryptocurrencies on the Internet. At the time, almost everyone who knew about blockchain was either skeptical or indifferent. Those who didn't know didn't bother to find out what it was.
Today, on the other hand, almost 80 million people around the world are actively using blockchain wallets. Apart from individual users, major governments in different continents are getting noticeably familiar with blockchain technologies and their associated concepts. Some notable examples are Japan, China, Switzerland and the UK.
As we move forward, blockchain technology is likely to play an even bigger role in the future of web development, and that's not particularly surprising considering its benefits. For context, when used correctly, blockchain technology offers true traceability and transparency, increased security, especially on transactions whose copies are held by different nodes, and increased speed through automation.
To really reap these benefits on crucial projects led by leading governments and corporations, there would be a demand for skilled developers. As such, it's safe to say that blockchain would be a key player in the future of web development.
Single Page Applications (SPA)
One thing that seems to have steadily increased over the years since the inception of the Internet is the average user's desire for speed. In a survey by Unbounce in 2019, around 70% of shoppers admitted that page speed influenced their purchase decision in online retail stores. You can schedule websites with multiple pages for speed and efficiency, but not always.
More often than not, web developers often include animations and unoptimized lines of code that the website does not need. These impact load time on even the fastest internet speeds and hurt the website's ability to convert. Single-page applications are at the heart of the next phase of web development, as they are uniquely positioned to solve this problem.
Unlike multi-page websites, SPAs load the entire site at once, allowing users to navigate to specific pieces of content on the same page without having to reload. Web developers use AJAX and HTML5 to maintain responsiveness on SPAs. Beyond the fast speed of SPAs, a few other benefits that could put it at the forefront of web development include easy navigation, relatively stress-free debugging, and low bounce rate.
AI-powered chatbots
One of the biggest issues the average B2C business owner faces is the disproportionate ratio of customer service staff to customer. In other words, there are not enough people to meet all customer needs while keeping the business afloat. In theory, this could be a good idea as it could bring a level of order and coordination.
But, realistically, limiting clients to a single platform might not be the best idea. Early in the creation of AI chatbots, companies positioned their tools as solutions to this problem. But, some have raised the issue of robotic and ultimately unnecessary responses. This is not surprising, given that AI chatbots were not capable of solving complex customer problems. Additionally, there was the problem of AI chatbots that could only recognize specific words and speech patterns.
Today, we see a steady improvement in the quality of AI CS reps on websites. Some e-commerce chatbots, for example, can help with everything from answering inquiries to fulfilling orders and more. Others can seamlessly integrate with third-party social sites, from Instagram to Facebook to WhatsApp Messenger, among other places where customers interact with brands. In the coming years, AI chatbots are bound to be a game changer in the future of web development, especially for B2C businesses.
Final Thoughts: Position yourself for success with web development trends
It is important to note that the future of web development is constantly changing. Beyond that, this article is not an exhaustive list of things to expect from web development in the coming years.
As such, before making any decisions, you must first understand what is relevant to you and most useful to your customers and the cost of making changes if you must. Also make sure that you implement the changes correctly.
Not all parts of your website need MotionUI. Also, you might only need dark mode if users are likely to spend a lot of time on your website via mobile phones. If not, it would be better to implement dark mode on your blog subdomain. Find what works for you and implement it accordingly.
LOADING
. . . comments & After!